Passeggiata sul Lungomare
Project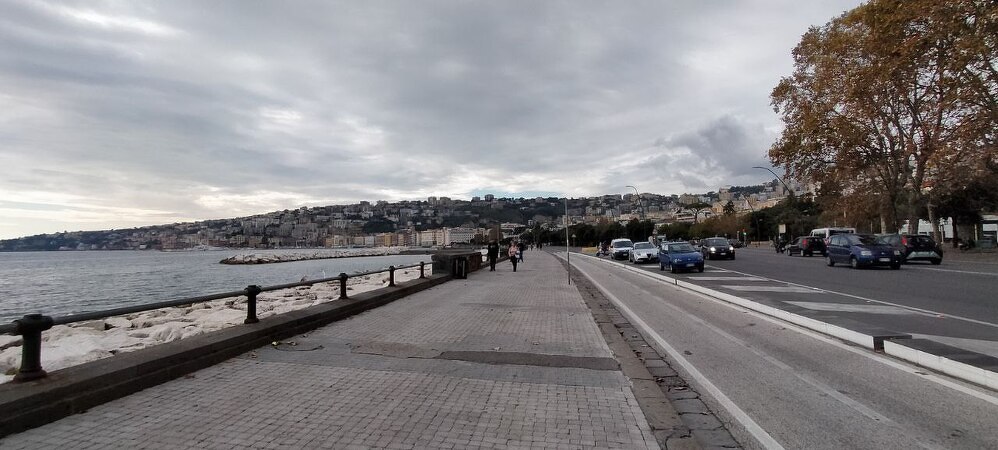 Urban environment: an external plain autumn soundscape recorded in the afternoon 2 years ago in Naples, Campania, 80122, Italia. It was Thursday. The sky was very cloudy with light wind. Technological contamination. Human presence. Animal presence.

Passeggiare sul Lungomare di Napoli è molto suggestivo, anche in una giornata molto ventosa. Vi si incontrano ragazzi che chiacchierano, bambini che salutano, dei cani che abbaiano in lontananza, gabbiani che spiccano il volo. Molto presenti sono anche i rumori che provengono dalla strada, in particolare le ambulanze.

Technological contamination: motorino che passa, clacson, ambulanza in lontananza. Human presence: persone che parlano, risata, bambini in lontananza. Animal presence: cane che abbaia in lontananza, gabbiano.
---
Recorded with:
ASR by NLL APPS
Microphones used:

Recording setup:
STEREO - 48000 Hz - 16 Bit
Url: M4A
---
| # | Image | Title | Marked as | Hz | Bit | Audio recording setup: | Sound | Distance (Km) | |
| --- | --- | --- | --- | --- | --- | --- | --- | --- | --- |
| # | Image | Title | Marked as | Hz | Bit | Audio recording setup: | Sound | Distance (Km) | |
| --- | --- | --- | --- | --- | --- | --- | --- | --- | --- |