Frutta di stagione
Project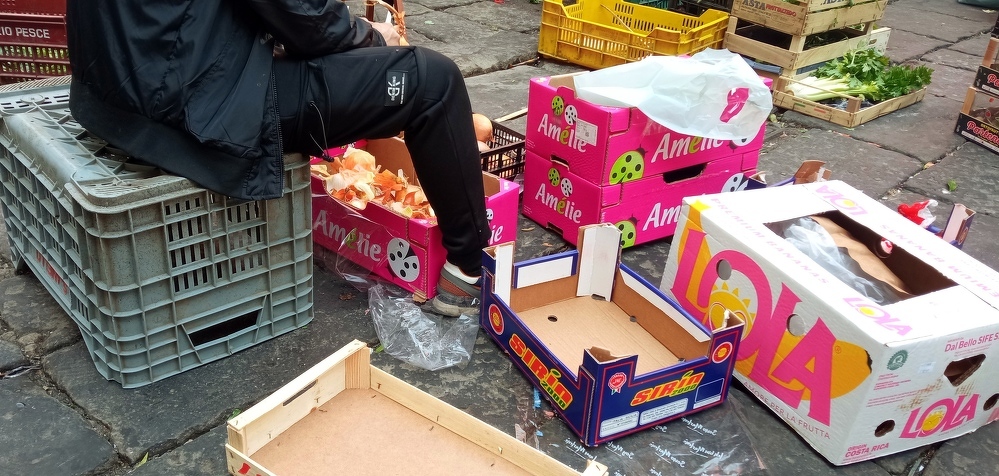 Urban environment: an external plain autumn soundscape recorded in the afternoon 2 years ago in Napoli, Campania, 80134, Italia. It was Tuesday. The sky was clear with breeze. Technological contamination. Human presence.

Acquisti presso un fruttivendolo. Poco distante un uomo pela le cipolle. In sottofondo, traffico e voci indistinte.


Technological contamination: traffico in sottofondo. Human presence: pelatura di cipolle, compravendita.
---
Recorded with:
zoom handy recorder h1n
Microphones used:
integrato
Recording setup:
STEREO - 48000 Hz - 32 Bit
Url: M4A
---
| # | Image | Title | Marked as | Hz | Bit | Audio recording setup: | Sound | Distance (Km) | |
| --- | --- | --- | --- | --- | --- | --- | --- | --- | --- |
| # | Image | Title | Marked as | Hz | Bit | Audio recording setup: | Sound | Distance (Km) | |
| --- | --- | --- | --- | --- | --- | --- | --- | --- | --- |