Montebelluna, Fontana Via A. Manzoni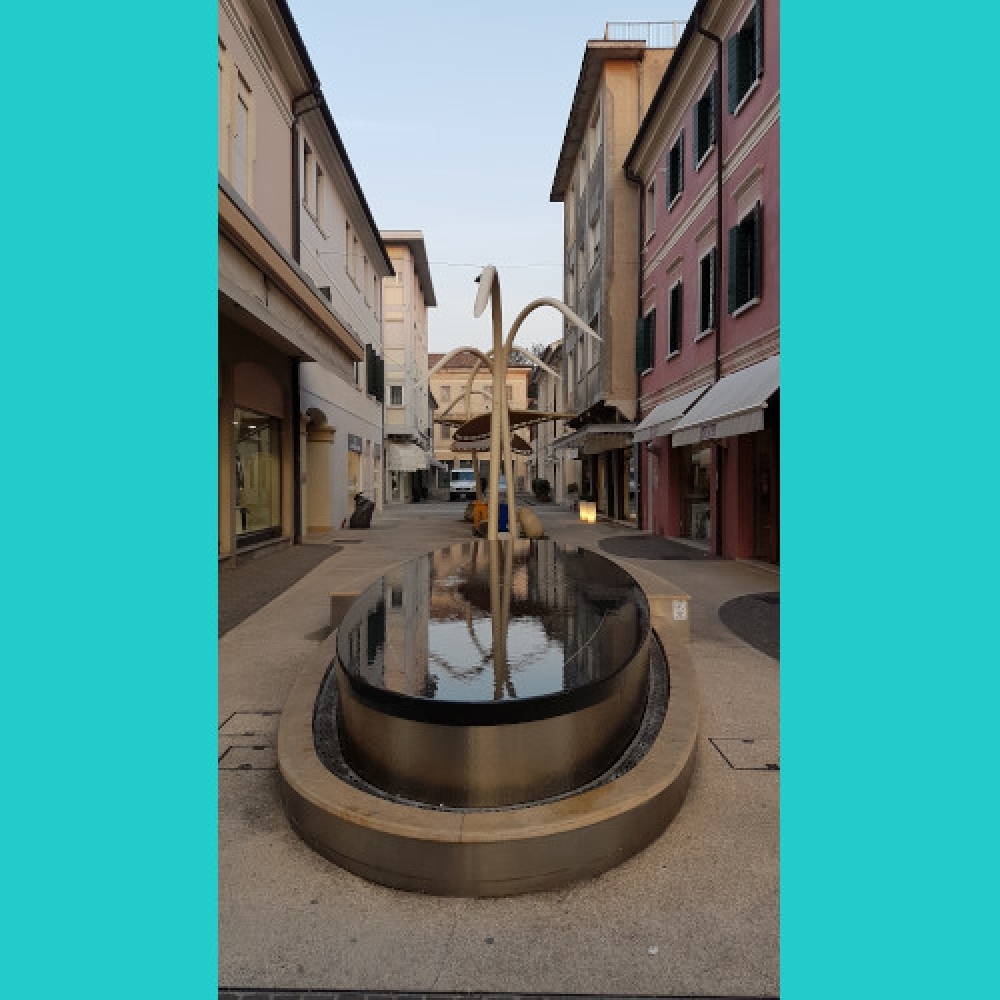 Urban environment: an external plain winter ambient recorded in the afternoon 1 month ago in Via Alessandro Manzoni, Centro, Biadene, Montebelluna, Treviso, Veneto, 31044, Italia. It was Wednesday. The sky was clear.

In via Manzoni a Montebelluna c'è una graziosa fontana ovale con un invaso di pochi centimetri. L'acqua in questo caso viene usata come specchio per riflettere gli edifici della via, ma è diventata famosa perché sul fondo si era depositata della sabbia che si prestava a fare da lavagna a chi voleva scrivere o disegnare i propri murales, i quali venivano cancellati in breve tempo dall'acqua stessa. La cosa attirò critiche dai soliti benpensanti ma donò una certa notorietà alla fontana.
---
Recorded with:

Microphones used:

Recording setup:
MONO - 44100 Hz - 32 Bit
preview:
MP3 96bps 44100hZ MONO - gain: no - compressor: no - limiter: no


---
| # | Image | Title | Marked as | Hz | Bit | Audio recording setup: | Sound | Distance (Km) | |
| --- | --- | --- | --- | --- | --- | --- | --- | --- | --- |
| # | Image | Title | Marked as | Hz | Bit | Audio recording setup: | Sound | Distance (Km) | |
| --- | --- | --- | --- | --- | --- | --- | --- | --- | --- |