Dagli scogli del "Lido Mappatella"
Project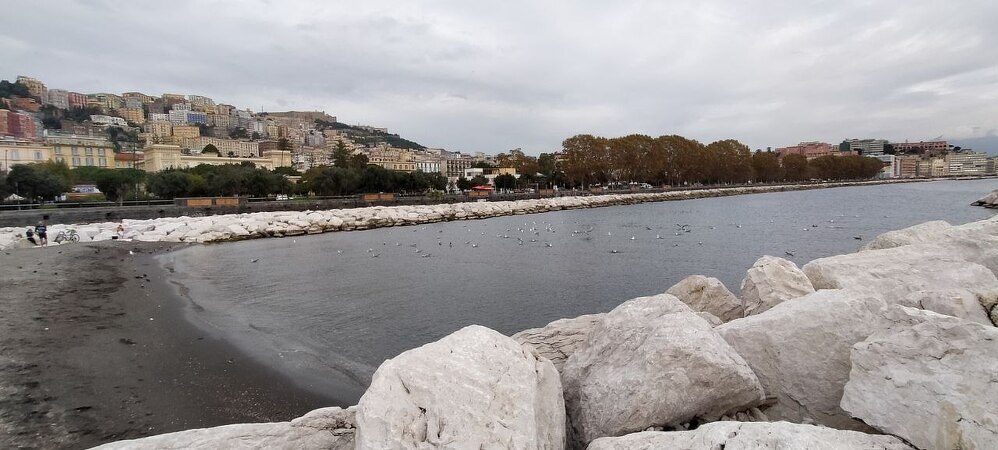 Urban environment: an external plain autumn soundscape recorded in the afternoon 1 year ago in Naples, Campania, Italia. It was Thursday. The sky was very cloudy with light wind. Human presence. Animal presence.

Dagli scogli del cosiddetto "Lido Mappatella" si riescono ad apprezzare i suoni offerti dal mare, il suo infrangersi lievemente a riva, il volo dei gabbiani e il propagarsi dei loro garriti.

Human presence: persone che parlano. Animal presence: gabbiani, gabbiano in volo.
---
Recorded with:
ASR by NLL APPS
Microphones used:

Recording setup:
STEREO - 48000 Hz - 16 Bit
Url: M4A
---
| # | Image | Title | Marked as | Hz | Bit | Audio recording setup: | Sound | Distance (Km) | |
| --- | --- | --- | --- | --- | --- | --- | --- | --- | --- |
| # | Image | Title | Marked as | Hz | Bit | Audio recording setup: | Sound | Distance (Km) | |
| --- | --- | --- | --- | --- | --- | --- | --- | --- | --- |