Ascoli - Piazza del popolo nell'ultimo giorno di lockdown
Demo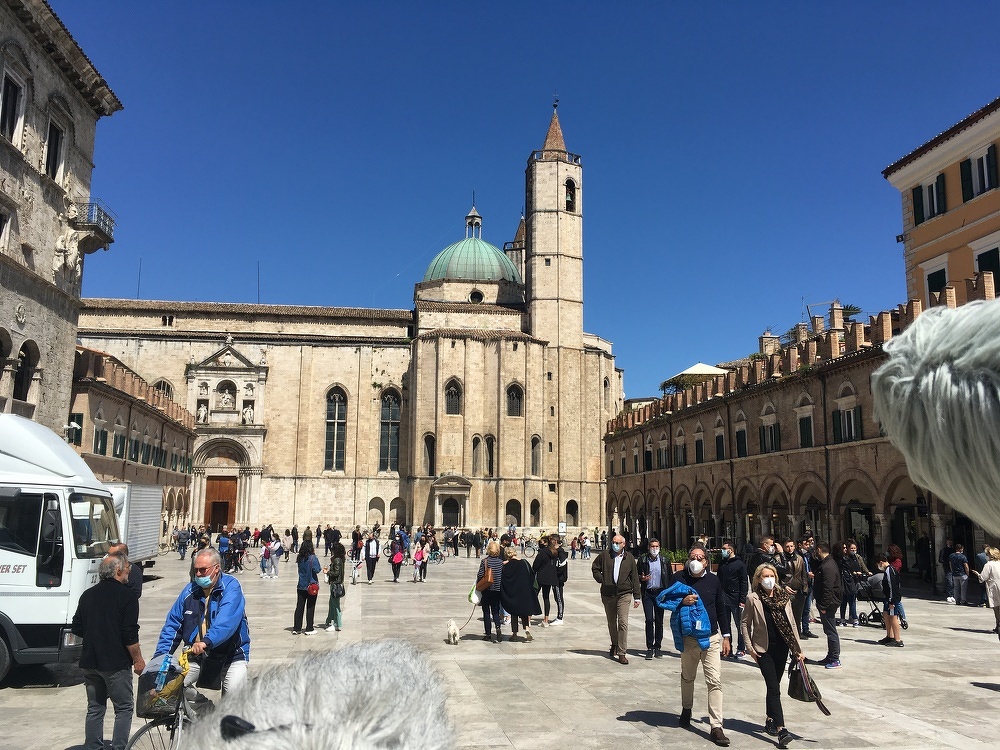 Urban environment: an external plain spring soundscape recorded in the morning 2 years ago in Ascoli Piceno, Marche, 63100, Italia. It was Saturday. The sky was clear with breeze. Technological contamination. Human presence. Animal presence. Insect presence.

Piazza del popolo l'ultimo giorno di lockdown

Other meteorological contaminations: test1. Technological contamination: prova. Human presence: test2. Animal presence: animali. Insect presence: insetti. Other environment contaminations: altre contaminazioni.
---
Recorded with:
CANTAR 00388 v 2.44
Microphones used:
T-bone Stereo cardioid,T-bone Stereo omni,Sennheiser MKH-416
Recording setup:
STEREO - 48000 Hz - 24 Bit
Url: M4A
---
This sound is a free demo. Register to download.
| # | Image | Title | Marked as | Hz | Bit | Audio recording setup: | Sound | Distance (Km) | |
| --- | --- | --- | --- | --- | --- | --- | --- | --- | --- |
| # | Image | Title | Marked as | Hz | Bit | Audio recording setup: | Sound | Distance (Km) | |
| --- | --- | --- | --- | --- | --- | --- | --- | --- | --- |