San Donato M.se nella neve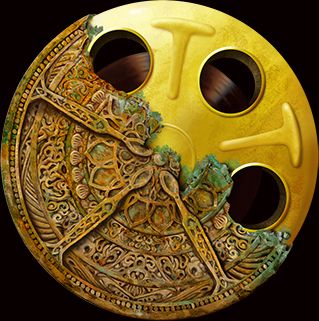 Centro Studi sull'Etnodramma - ETNOFILM School - ETNOFILMfest
Project owner:
Fabio Gemo
Recorded by:
Marta Ciceri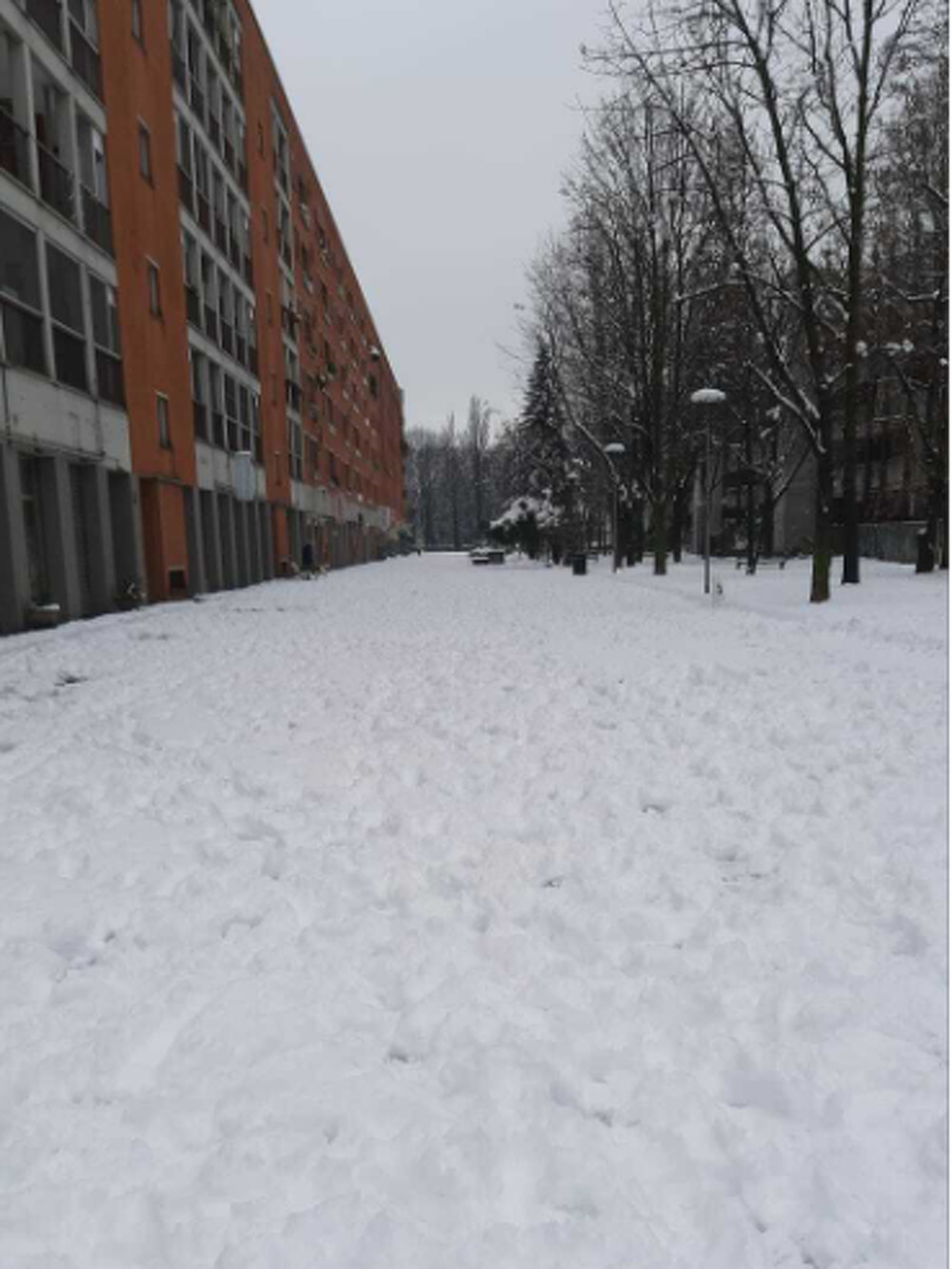 Suburb environment: an external plain winter soundscape recorded in the afternoon 4 months ago in San Donato Milanese, Lombardia, 20097, Italia. It was Monday. The sky was very cloudy with light wind and snow. Technological contamination. Human presence. Animal presence.

Zona periferica di Milano, la neve alta 20 cm si sta iniziando a sciogliere. Si sentono i passi nella neve, sia dove è più alta sia dove ormai è ghiacciata. Si passa da una strada interna a un piccolo boschetto e poi di nuovo in un'altra strada. Nel boschetto ci sono i passi e i ticchettii della neve che cade dagli alberi a blocchi ma anche a gocce. Nell'ultima parte invece ci sono uccelli che cinguettano e pozzanghere, passi nelle pozzanghere e gocce.

Other meteorological contaminations: gocce di neve sciolta. Technological contamination: macchine che passano. Human presence: passi nella neve, bambini che giocano, passi nelle pozzanghere, persone che parlano in lontananza, tintinnio della borsa. Animal presence: cane abbaia in lontananza, uccelli che cantano. Others environment contaminations: neve che cade dagli alberi, gocce su pavimento, gocce in pozzanghera.
---
Recorded with:
ZOOM Field Recorder F1
Microphones used:
zoom SSH-6
Recording setup:
MONO - 48000 Hz - 16 Bit
Url: M4A
---
| # | Image | Title | Marked as | Hz | Bit | Audio recording setup: | Sound | Distance (Km) | |
| --- | --- | --- | --- | --- | --- | --- | --- | --- | --- |
| # | Image | Title | Marked as | Hz | Bit | Audio recording setup: | Sound | Distance (Km) | |
| --- | --- | --- | --- | --- | --- | --- | --- | --- | --- |