Sennheiser SPM-8000 (2020) TEST - Sunday morning in Montevideo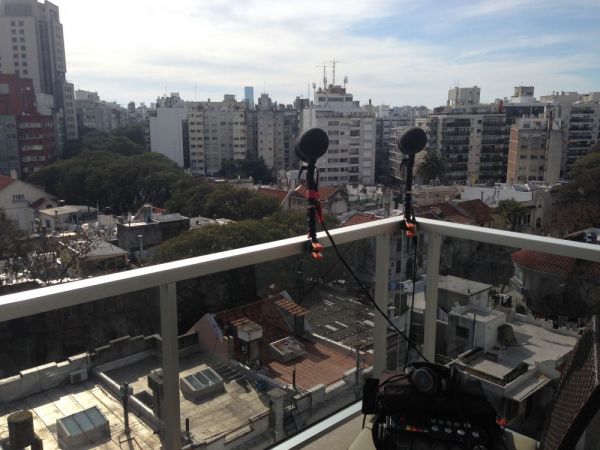 Urban environment: an external plain winter ambient recorded in the morning 4 years ago in 1110, José Ellauri, Villa Dolores, Pocitos, Montevideo, 11300, Uruguay. It was Sunday. The sky was cloudy. Technological contamination. Human presence. Animal presence.

This soundscape was recorded to compare this customized Sennheiser SPM-8000 with original one ( https://locateyoursound.com/index.php?option=com_quick2cart&view=productpage&layout=default&item_id=775&Itemid=251 ).

Unlike the original, this SPM-8000 is equipped with two microphone heads MKHC 8020. Recorded with Aaton Cantar-X on 3-4 analogue inputs at -17. No filters. Not edited.


Technological contamination: city traffic, church bells in the air. Human presence: human presence. Animal presence: dogs far away, birds, dogs.
---
This sound is a free demo. Register to download.
Recorded with:
CANTAR 00388 v 2.36
Microphones used:
Sennheiser SPM-8000 (2020)
Recording setup:
STEREO - 48000 Hz - 24 Bit
preview:
MP3 96bps 44100hZ STEREO - gain: no - compressor: no - limiter: no


You have to Log In to download this soundscape
---
| # | Image | Title | Marked as | Hz | Bit | Audio recording setup: | Sound | Distance (Km) | |
| --- | --- | --- | --- | --- | --- | --- | --- | --- | --- |
| # | Image | Title | Marked as | Hz | Bit | Audio recording setup: | Sound | Distance (Km) | |
| --- | --- | --- | --- | --- | --- | --- | --- | --- | --- |