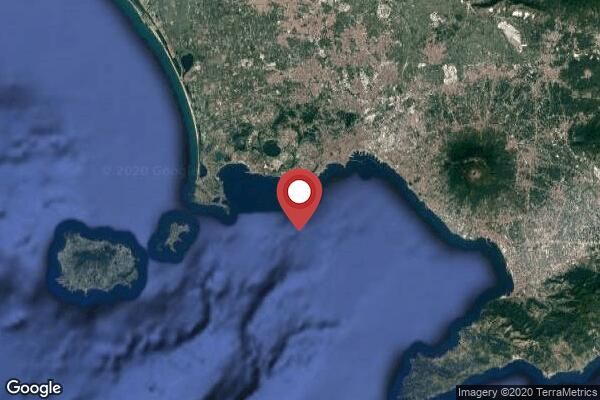 Periferia: an esterno pianura estate ambient recorded in the mattina 3 years ago in Zona B, Discesa Gaiola, Municipalità 1, Napoli, Campania, 80123, Italia. It was Sunday. The sky was sereno. Presenza umana. Presenza di animali.

Stereo Ortf from the top of Gaiola beach in Naples....beach atmosfere with child, sound of the waves, sound of beach volley

Presenza umana: beach atmosfere. Presenza di animali: dog barking.
---
attendi caricamento anteprima
Registrato con:
ZOOM F8
Microfono:
Stereo pair Ortf Sennheiser Mkh 8040
Configurazione microfonica:
L,R - 48000 Hz - 24 Bit
preview:
MP3 96bps 44100hZ STEREO - gain: no - compressor: no - limiter: no


Devi accedere per poter scaricare questo paesaggio sonoro
---
| # | Immagine | Titolo | Categoria | Hz | Bit | Configurazione microfonica utilizzata: | Suono | Distanza (Km) | |
| --- | --- | --- | --- | --- | --- | --- | --- | --- | --- |
| # | Immagine | Titolo | Categoria | Hz | Bit | Configurazione microfonica utilizzata: | Suono | Distanza (Km) | |
| --- | --- | --- | --- | --- | --- | --- | --- | --- | --- |