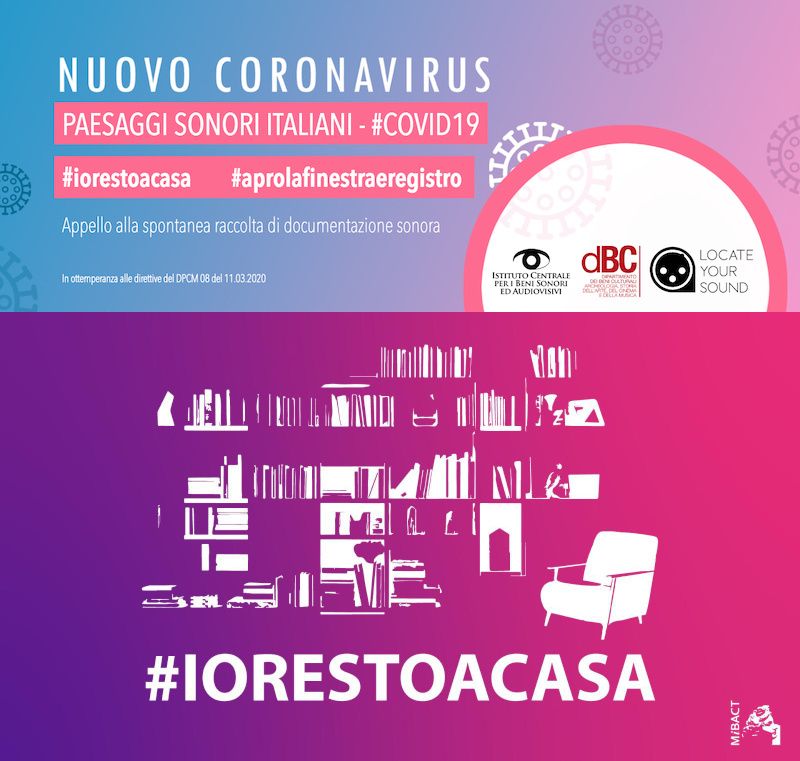 Paesaggi Sonori Italiani - #COVID19
Proprietario del progetto:
Istituto Centrale per i Beni Sonori e Audiovisivi
Registrato da:
Anna M. Belletti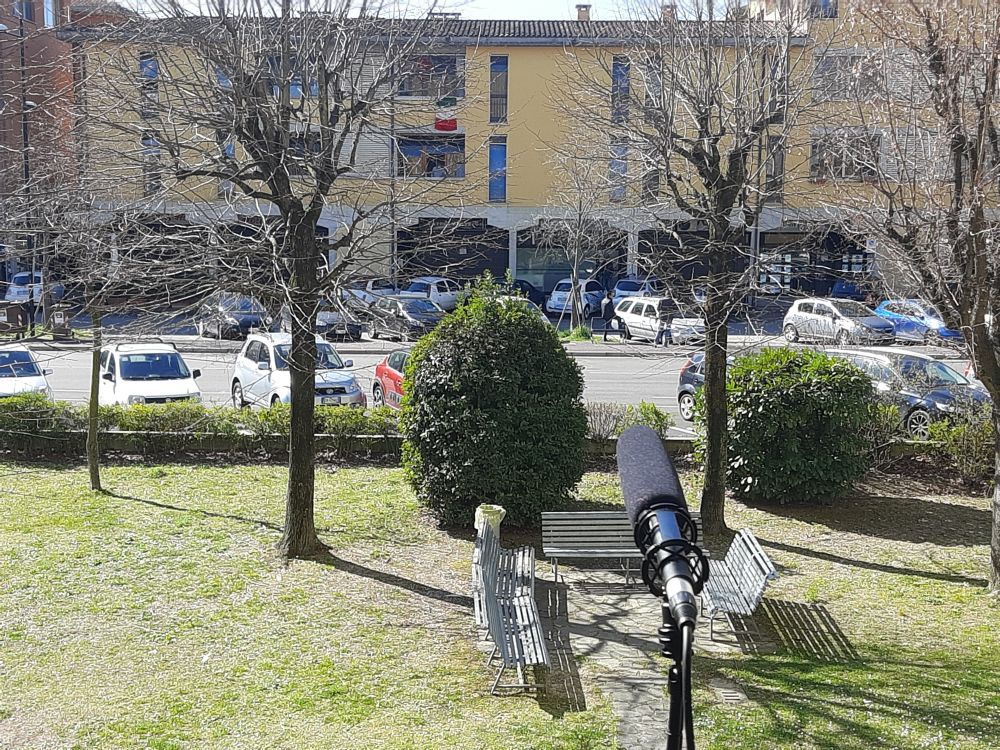 Periferia: an esterno pianura inverno ambient recorded in the mattina 18 days ago in 3, Via Giacomo Matteotti, Rizzola Levante, Calderara di Reno, Unione Terre d'Acqua, Bologna, Emilia-Romagna, 40012, Italia. It was Friday. The sky was sereno. Contaminazioni tecnologiche. Presenza umana. Presenza di animali.

il suono è stato registrato da una finestra posta la primo piano di un condominio che affaccia su un giardino e su di una strada. Ben distinto il rumore del passaggio delle auto, il canto degli uccelli e in lontananza le voci dei due unici uomini presenti in tutta la strada che parlano delle restrizioni che sta subendo la loro vita e dell'epidemia in atto.

Contaminazioni tecnologiche: car passing. Presenza umana: chatting. Presenza di animali: birds.
---
attendi caricamento anteprima
Registrato con:
Tascam DR70D
Microfono:
boya PVM1000L
Configurazione microfonica:
C - 48000 Hz - 24 Bit
preview:
MP3 96bps 44100hZ MONO - gain: no - compressor: no - limiter: no


---
| # | Immagine | Titolo | Categoria | Hz | Bit | Configurazione microfonica utilizzata: | Suono | Distanza (Km) | |
| --- | --- | --- | --- | --- | --- | --- | --- | --- | --- |
| # | Immagine | Titolo | Categoria | Hz | Bit | Configurazione microfonica utilizzata: | Suono | Distanza (Km) | |
| --- | --- | --- | --- | --- | --- | --- | --- | --- | --- |