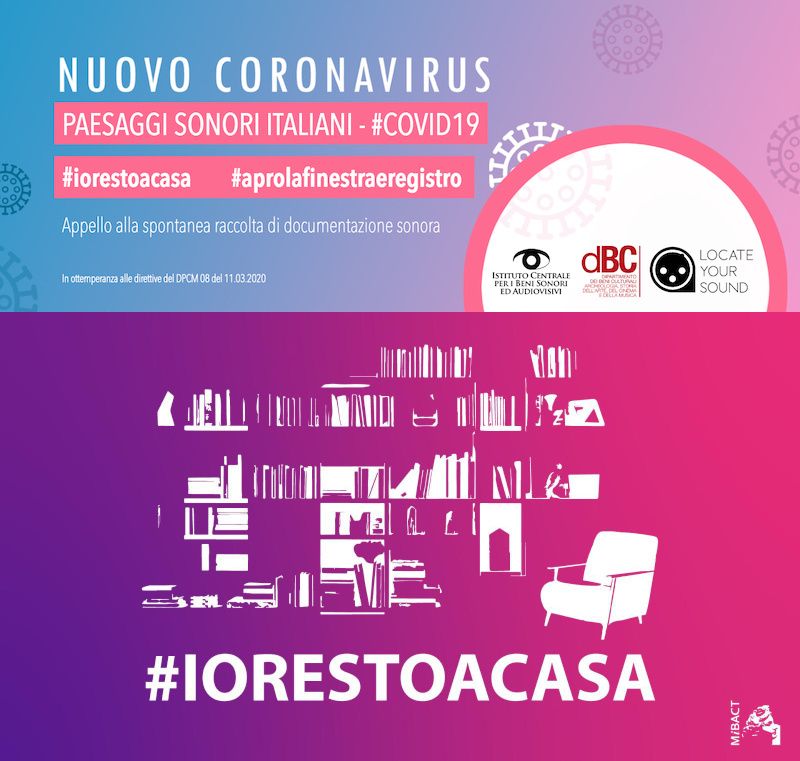 Paesaggi Sonori Italiani - #COVID19
Proprietario del progetto:
Istituto Centrale per i Beni Sonori e Audiovisivi
Registrato da:
Anna M. Belletti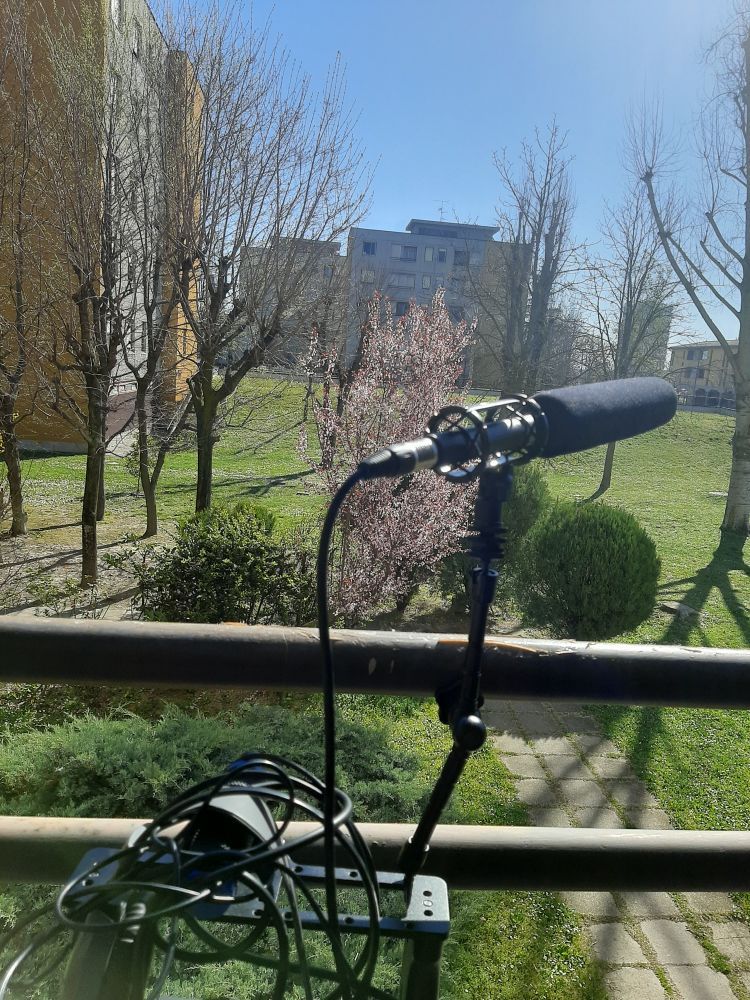 Periferia: an esterno pianura inverno ambient recorded in the mattina 18 days ago in 3, Via Giacomo Matteotti, Rizzola Levante, Calderara di Reno, Unione Terre d'Acqua, Bologna, Emilia-Romagna, 40012, Italia. It was Friday. The sky was sereno. Contaminazioni tecnologiche. Presenza di animali.

Mattino assolato, la registrazione avviene da un balcone posizionato al primo piano che espone su di un giardino. Rumori in sottofondo di uccelli e passaggio frequente di macchine sulla strada vicina.

Contaminazioni tecnologiche: car passing. Presenza di animali: birds.
---
attendi caricamento anteprima
Registrato con:
tascam DR70d
Microfono:
boya PVM1000L
Configurazione microfonica:
C - 48000 Hz - 24 Bit
preview:
MP3 96bps 44100hZ MONO - gain: no - compressor: no - limiter: no


---
| # | Immagine | Titolo | Categoria | Hz | Bit | Configurazione microfonica utilizzata: | Suono | Distanza (Km) | |
| --- | --- | --- | --- | --- | --- | --- | --- | --- | --- |
| # | Immagine | Titolo | Categoria | Hz | Bit | Configurazione microfonica utilizzata: | Suono | Distanza (Km) | |
| --- | --- | --- | --- | --- | --- | --- | --- | --- | --- |