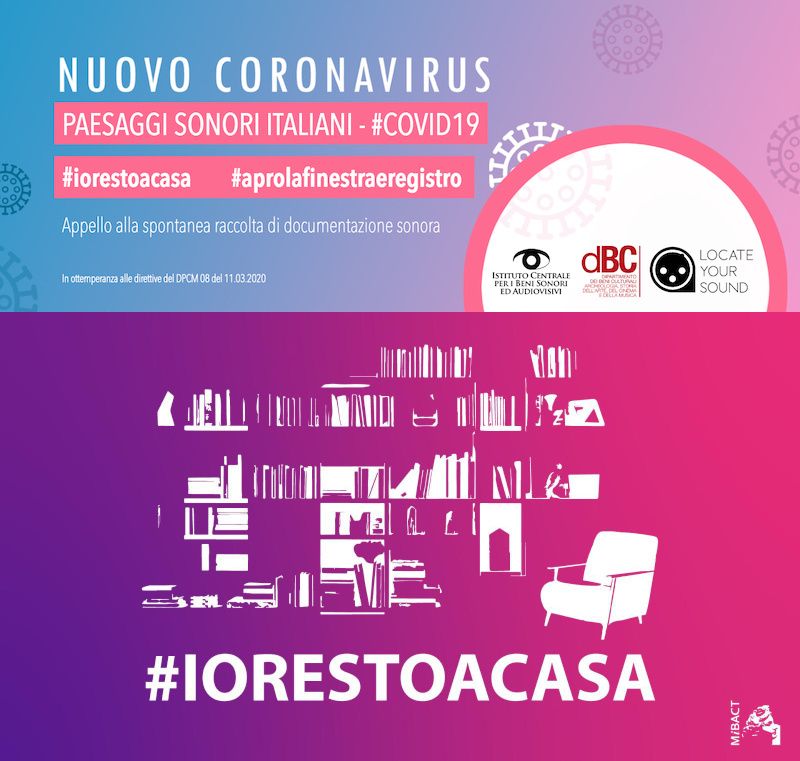 Paesaggi Sonori Italiani - #COVID19
Proprietario del progetto:
Istituto Centrale per i Beni Sonori e Audiovisivi
Registrato da:
francesco murano

Città: an esterno pianura inverno ambient recorded in the notte 11 days ago in 73, Via Egerio Levio, Quadraretto, Quartiere VIII Tuscolano, Roma, Roma Capitale, Lazio, 00174, Italia. It was Friday. The sky was sereno. Contaminazioni tecnologiche. Presenza umana. Presenza di animali.

The low traffic during quarantine offer the possibility to hear single elements with more attention. Someone lit a firecracker that scared the seaguls. A single bat pass many times near microphones. A propeller airplan pass by and trash truck approach.

Contaminazioni tecnologiche: cars passing, garbage truck, firecraker, airplane. Presenza umana: distant voices, people walking. Presenza di animali: seagulls, bats, dog passing. Altre contaminazioni ambientali: covid-19.
---
attendi caricamento anteprima
Registrato con:
Pro Tools,Zoom F8
Microfono:
Micbooster Primo Em172 matched pair,Sennheiser MKH 60
Configurazione microfonica:
L,R - 48000 Hz - 24 Bit
preview:
MP3 96bps 44100hZ MONO - gain: no - compressor: no - limiter: no


---
| # | Immagine | Titolo | Categoria | Hz | Bit | Configurazione microfonica utilizzata: | Suono | Distanza (Km) | |
| --- | --- | --- | --- | --- | --- | --- | --- | --- | --- |
| # | Immagine | Titolo | Categoria | Hz | Bit | Configurazione microfonica utilizzata: | Suono | Distanza (Km) | |
| --- | --- | --- | --- | --- | --- | --- | --- | --- | --- |