Internal soundscape Aula Baratto - Ca' Foscari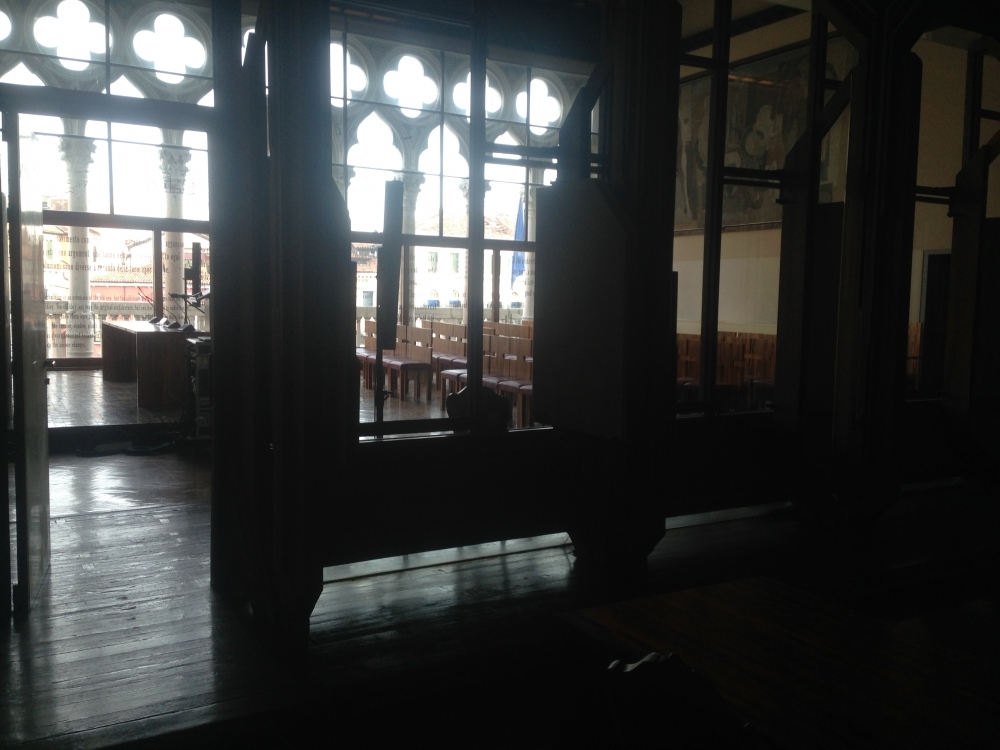 Urban environment: an internal on water autumn ambient recorded in the afternoon 1 month ago in Venezia, Veneto, 30123, Italia. It was Saturday. Il cielo era cloudy. Technological contamination. Human presence.

Internal soundscape from Aula Baratto - Ca' Foscari 


Technological contamination: boats passing in the air. Human presence: few people passing, few people talking in the air.
---
This sound is a free demo. Register to download.
Recorded with:
CANTAR 00388 v 2.36
Microphones used:
Sennheiser MKH-416,T-bone Stereo cardioid,T-bone Stereo omni
Recording setup:
L,C,R,LS,RS - 48000 Hz - 24 Bit
preview:
MP3 96bps 44100hZ STEREO - gain: no - compressor: no - limiter: no


You have to Log In to free download this preview or to download the high quality soundscape
---
| # | Image | Title | Marked as | Hz | Bit | Audio recording setup: | Sound | Distance (Km) | |
| --- | --- | --- | --- | --- | --- | --- | --- | --- | --- |
| # | Image | Title | Marked as | Hz | Bit | Audio recording setup: | Sound | Distance (Km) | |
| --- | --- | --- | --- | --- | --- | --- | --- | --- | --- |