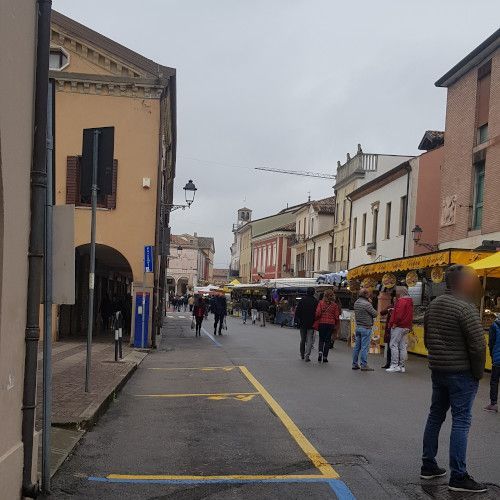 Urban environment: an external plain autumn ambient recorded in the night 1 month ago in Via Roma, Quartiere Sant'Anna, Piove di Sacco, Padova, Veneto, 35028, Italia. It was Sunday. The sky was very cloudy with breeze. Technological contamination. Human presence. Animal presence. Insect presence.

Sono presenti innumerevoli voci sia maschili che femminili, oltre che il suono dei passi di alcune persone. Si posssono sentire anche le parlate dialettali di alcuni anziani.

Al momento 00.15= pianto di un bambino e al 00.52= risata di una persona


Technological contamination: no. Human presence: si. Animal presence: no. Insect presence: no. Others environment contaminations: .
---
Recorded with:
Smartphone
Microphones used:
Microfono interno al registratore
Recording setup:
MONO - 44100 Hz - 16 Bit Giulia Durello
preview:
MP3 96bps 44100hZ MONO - gain: no - compressor: no - limiter: no


---
| # | Image | Title | Marked as | Hz | Bit | Audio recording setup: | Sound | Distance (Km) | |
| --- | --- | --- | --- | --- | --- | --- | --- | --- | --- |
| # | Image | Title | Marked as | Hz | Bit | Audio recording setup: | Sound | Distance (Km) | |
| --- | --- | --- | --- | --- | --- | --- | --- | --- | --- |