Ambiente mercato San Benedetto Po' zona frutta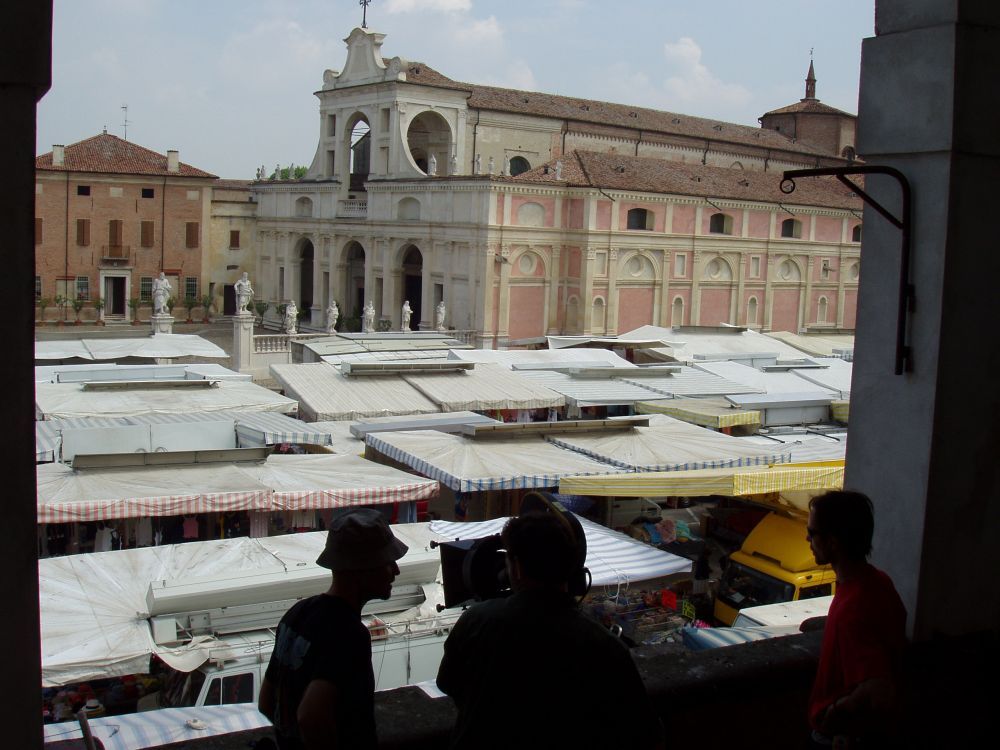 Suburb environment: an external plain spring ambient recorded in the morning 15 years ago in Piazza Giacomo Matteotti, San Benedetto Po, Mantova, Lombardia, Italia. It was Thursday. The sky was clear. Human presence.

Ambiente mercato settimanale di San Benedetto Po, nella zona della frutta fuori dalla porta, registrato durante le riprese del film "Centochiodi" di Ermanno Olmi.

Persone che chiacchierano, che passano e che si salutano. Brusio generale da mercato.

Immagini di Elvis Musicco.




Human presence: people talking, people walking.
---
Recorded with:
Fostex PD-2
Microphones used:
Sony ECM-MS907
Recording setup:
STEREO - 48000 Hz - 16 Bit
preview:
MP3 96bps 44100hZ MONO - gain: no - compressor: no - limiter: no


You have to Log In to download this soundscape
---
| # | Image | Title | Marked as | Hz | Bit | Audio recording setup: | Sound | Distance (Km) | |
| --- | --- | --- | --- | --- | --- | --- | --- | --- | --- |
| # | Image | Title | Marked as | Hz | Bit | Audio recording setup: | Sound | Distance (Km) | |
| --- | --- | --- | --- | --- | --- | --- | --- | --- | --- |