Ambiente mercato San Benedetto Po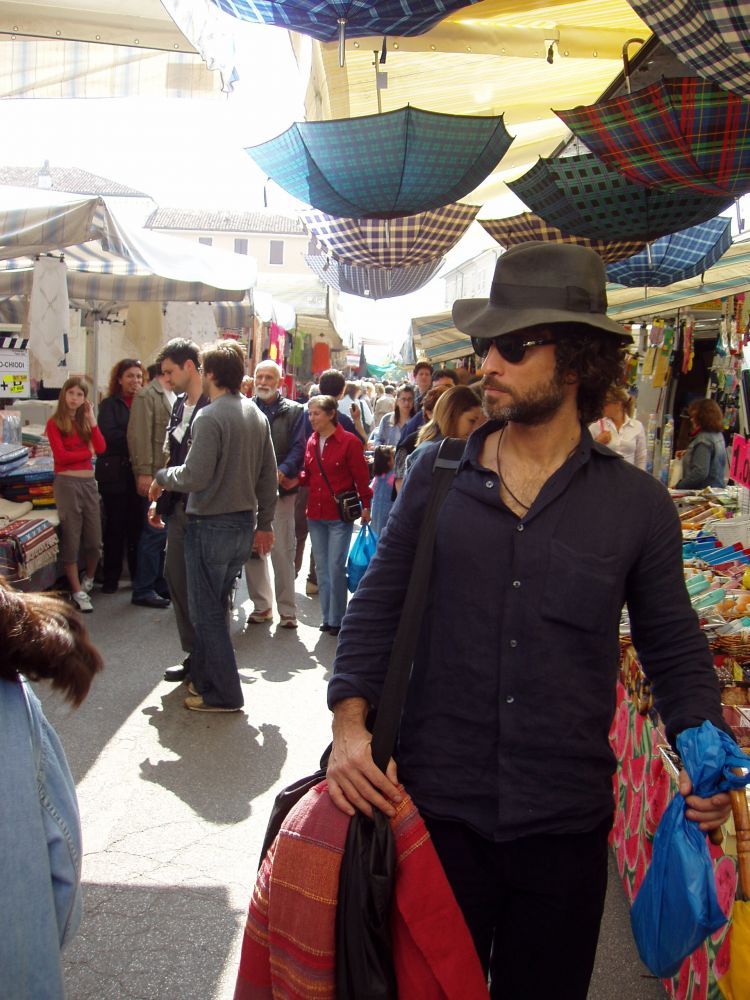 Suburb environment: an external plain spring ambient recorded in the morning 15 years ago in Abbazia Benedettina, Piazza Teofilo Folengo, Gorgo, San Benedetto Po, Mantova, Lombardia, 46027, Italia. It was Thursday. The sky was clear. Technological contamination. Human presence.

Ambiente mercato settimanale di  San Benedetto Po registrato durante le riprese de "Centochiodi" di Ermanno Olmi.

Signore e signori che parlano assai. Campane di mezzogiorno, saluti e gran sacchetti di plastica. Ogni tanto qualche bambino che parla.

Technological contamination: bells, plastic bags. Human presence: people talking, people walking.
---
Recorded with:
Fostex PD-2
Microphones used:
Sony ECM-MS907
Recording setup:
STEREO - 48000 Hz - 16 Bit
preview:
MP3 96bps 44100hZ STEREO - gain: no - compressor: no - limiter: no


You have to Log In to download this soundscape
---
| # | Image | Title | Marked as | Hz | Bit | Audio recording setup: | Sound | Distance (Km) | |
| --- | --- | --- | --- | --- | --- | --- | --- | --- | --- |
| # | Image | Title | Marked as | Hz | Bit | Audio recording setup: | Sound | Distance (Km) | |
| --- | --- | --- | --- | --- | --- | --- | --- | --- | --- |