Aula magna - Biblioteca Universitaria di Bologna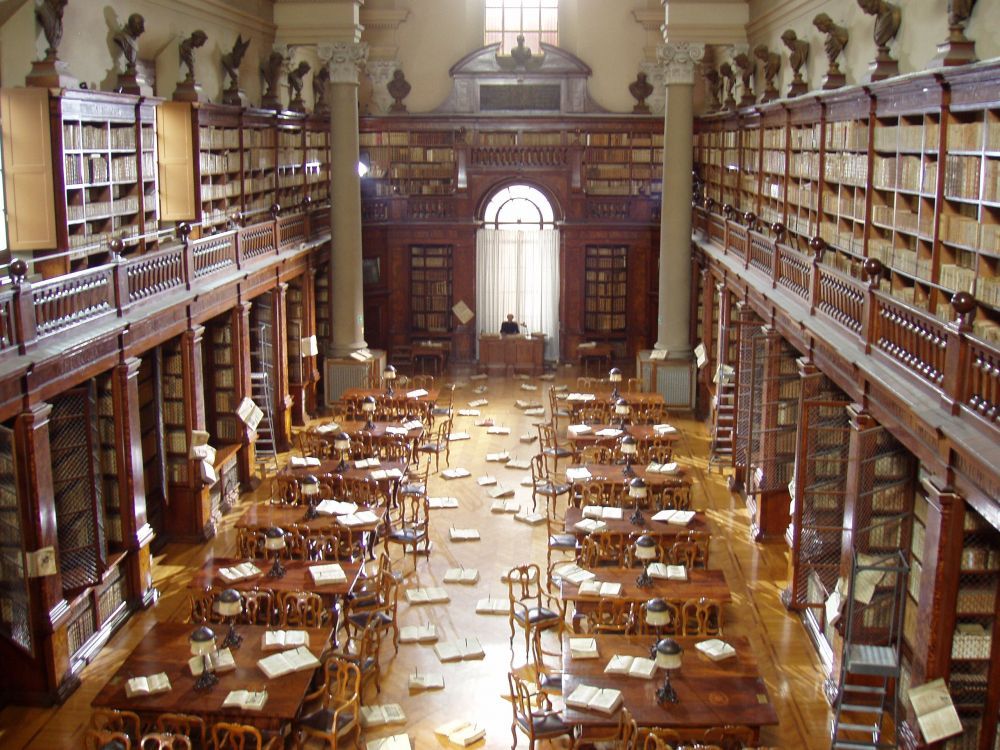 Urban environment: an internal plain spring ambient recorded in the morning 15 anni fa in Bologna, Emilia-Romagna, 40126, Italia. It was Friday. Technological contamination. Human presence.

Ambiente diurno interno Aula Magna - Biblioteca Universitaria di Bologna

Room tone diurno registrato durante le riprese de " Centochiodi" di Ermanno Olmi all'interno dell'Aula Magna della Biblioteca Universitaria di Bologna.

Orario di pausa attività didattica. Traffico nell'aria e qualche persona che ogni tanto passa. Ronza di fondo dei neon ed ogni tanto un beep dell'allarme. Qualche voce lontana. Una leggerissima chitarra. Passaggi di tacchi che percorrono tutta la biblioteca avanti e indietro. Nel fondo qualche passaggio di macchine e di motorini del centro di Bologna. Lunghi momenti di tranquillità. Una vecchia porta viene chiusa a chiave.

Immagini di Elvis Musicco.




https://www.imdb.com/title/tt0985597/


Technological contamination: neon noise, beep alarm, cars passing in the air, doors. Human presence: people working, few people, people passing and talking.
---
This sound is a free demo. Register to download.
Recorded with:
Fostex PD-2
Microphones used:
Omnidirezionale
Recording setup:
C - 48000 Hz - 16 Bit
preview:
MP3 96bps 44100hZ MONO - gain: 10dB - compressor: no - limiter: no


You have to Log In to free download this preview or to download the high quality soundscape
---
| # | Image | Title | Marked as | Hz | Bit | Audio recording setup: | Sound | Distance (Km) | |
| --- | --- | --- | --- | --- | --- | --- | --- | --- | --- |
| # | Image | Title | Marked as | Hz | Bit | Audio recording setup: | Sound | Distance (Km) | |
| --- | --- | --- | --- | --- | --- | --- | --- | --- | --- |