Ambiente fiume Po serale con uccelli e fondo autostrada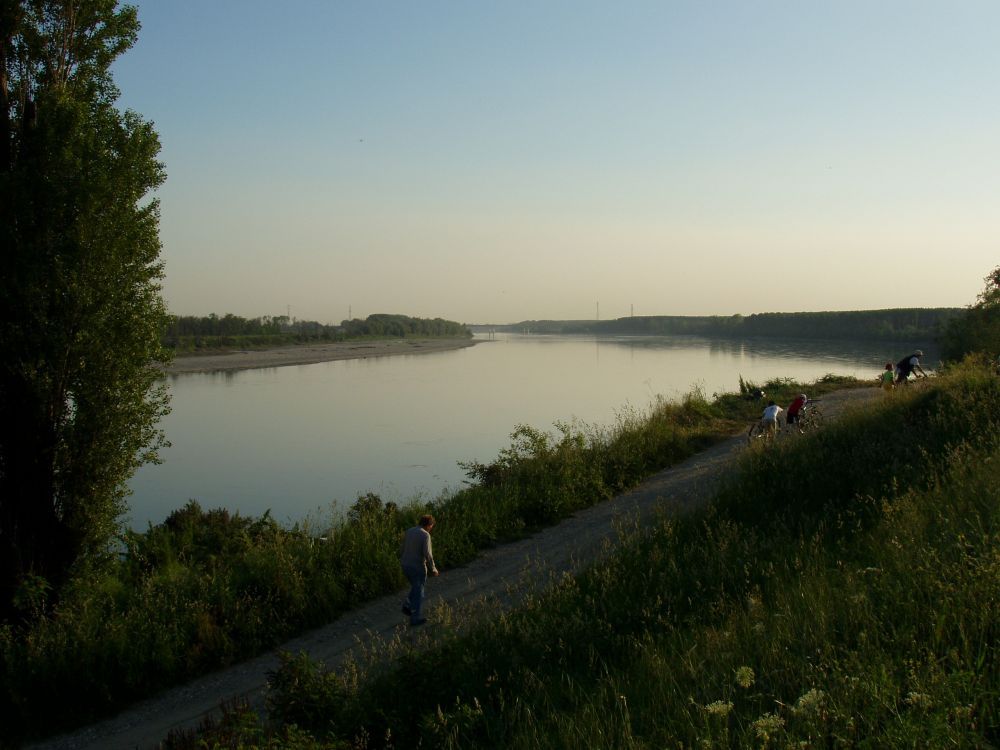 Countryside environment: an external plain spring ambient recorded in the afternoon 15 anni fa in Lombardia, 46031, Italia. It was Wednesday. Il cielo era clear. Technological contamination. Animal presence. Insect presence.

Ambiente serale registrato sul Po durante le riprese del film "Centochiodi" di Ermanno Olmi

Fondo autostrada dal vicino ponte della A22. Fino a 6 minuti uccelli di fiume in primo piano. Jet che passa attorno agli 11 minuti, segue il ritorno degli uccelli.

Technological contamination: highway in the air, jet passing. Animal presence: river birds. Insect presence: few crickets, few frogs.
---
Recorded with:
Fostex PD-2
Microphones used:
Sony ECM-MS907
Recording setup:
L,R - 48000 Hz - 16 Bit
preview:
MP3 96bps 44100hZ MONO - gain: no - compressor: no - limiter: no


You have to Log In to free download this preview or to download the high quality soundscape
---
| # | Image | Title | Marked as | Hz | Bit | Audio recording setup: | Sound | Distance (Km) | |
| --- | --- | --- | --- | --- | --- | --- | --- | --- | --- |
| # | Image | Title | Marked as | Hz | Bit | Audio recording setup: | Sound | Distance (Km) | |
| --- | --- | --- | --- | --- | --- | --- | --- | --- | --- |