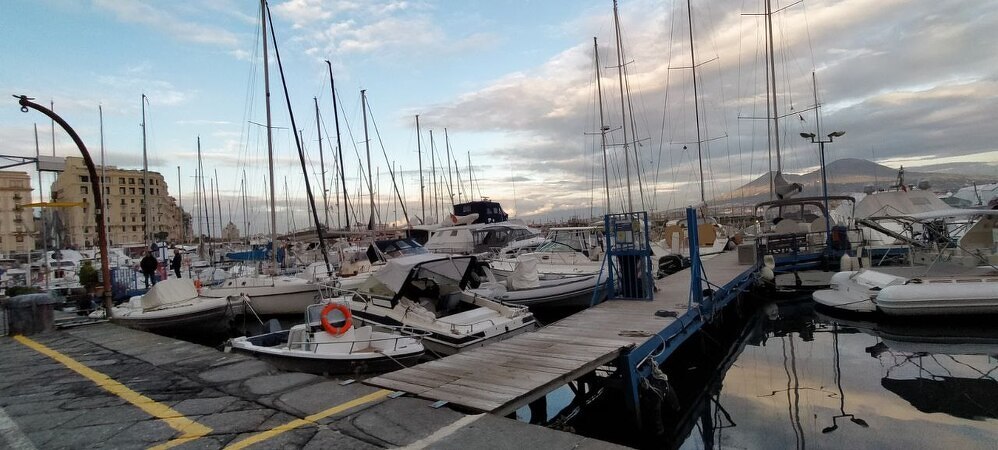 Urban environment: an external plain autumn soundscape recorded in the afternoon 2 years ago in Naples, Campania, 80132, Italia. It was Thursday. The sky was cloudy. Technological contamination. Human presence. Animal presence.

Borgo Marinari, nei pressi del Castel dell'Ovo, il pomeriggio è un luogo molto tranquillo. Si sente il rumore di stoviglie dei ristoranti che si preparano per l'apertura serale. Numerosi gabbiani si aggirano in questa zona garrendo in volo.

Technological contamination: piatti. Human presence: persone che parlano, tossire di una persona, fischio. Animal presence: gabbiani.
---
Recorded with:

Microphones used:

Recording setup:
STEREO - 48000 Hz - 16 Bit
Url: M4A
---
| # | Image | Title | Marked as | Hz | Bit | Audio recording setup: | Sound | Distance (Km) | |
| --- | --- | --- | --- | --- | --- | --- | --- | --- | --- |
| # | Image | Title | Marked as | Hz | Bit | Audio recording setup: | Sound | Distance (Km) | |
| --- | --- | --- | --- | --- | --- | --- | --- | --- | --- |