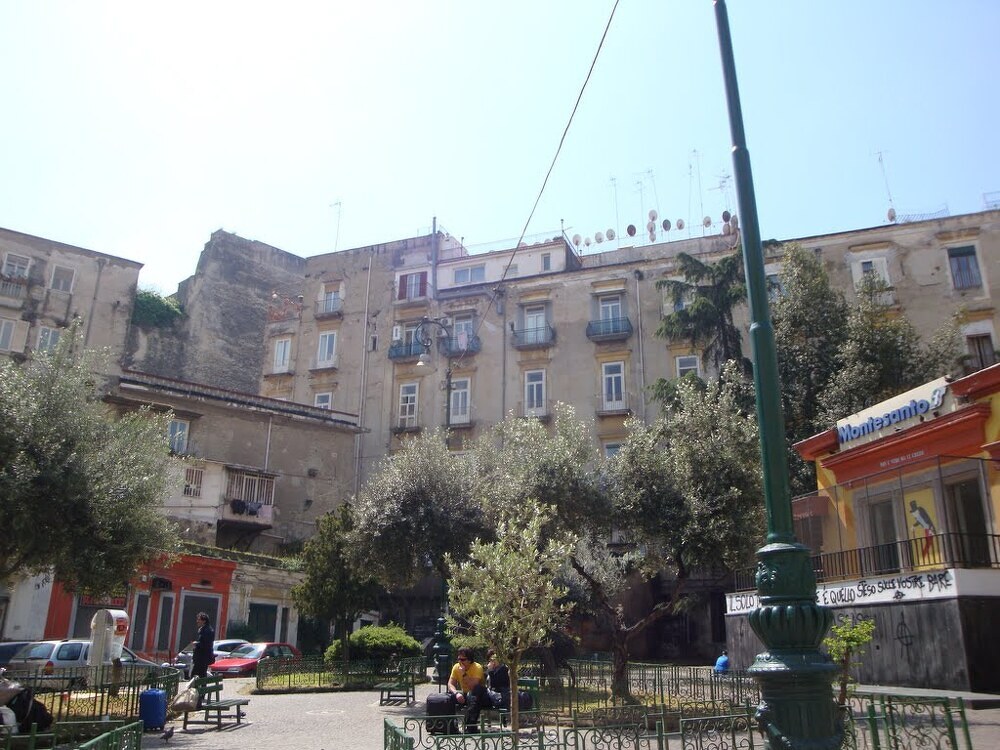 Countryside environment: an external plain autumn soundscape recorded in the afternoon 2 years ago in Napoli, Campania, 80135, Italia. It was Thursday. The sky was cloudy with light wind and drizzle. Human presence. Animal presence.

Not really in line with "i Silenzi di Napoli" (LIT The Silences of Naples) though it's quite an immersive experience, approaching Piazzetta Olivella (very close to the Montesanto stop) you will go through a flock of pigeons, making them fly away (they'll have their revenge as one of them will shit on a friend of mine). Then you'll stop by a book selling stand, skim through a few books, hear the conversations of the seller and of the various travellers and occupants of Piazzetta Olivella. A very fun and dynamic experience.

Human presence: yes. Animal presence: yes. Other environment contaminations: wind, birds, pigeons, strong human presence, train station announcements.
---
Recorded with:
ZOOM Handy Recorder H6
Microphones used:

Recording setup:
STEREO - 44100 Hz - 16 Bit
Url: M4A
---
| # | Image | Title | Marked as | Hz | Bit | Audio recording setup: | Sound | Distance (Km) | |
| --- | --- | --- | --- | --- | --- | --- | --- | --- | --- |
| # | Image | Title | Marked as | Hz | Bit | Audio recording setup: | Sound | Distance (Km) | |
| --- | --- | --- | --- | --- | --- | --- | --- | --- | --- |