Una camminata lungo i Gradoni di Chiaia
Project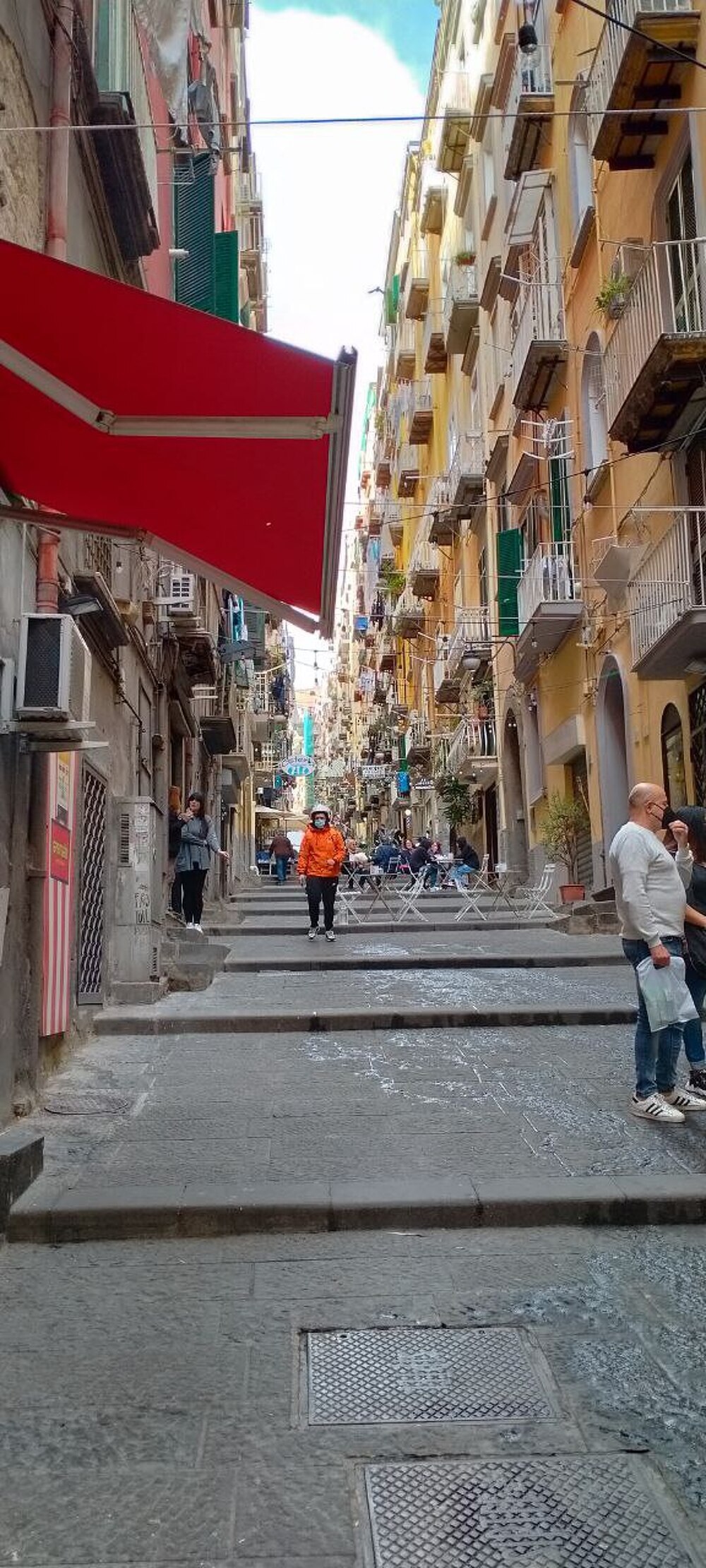 Urban environment: an external plain autumn soundscape recorded in the afternoon 2 years ago in Napoli, Campania, 80132, Italia. It was Thursday. The sky was cloudy with breeze. Technological contamination. Human presence. Animal presence.

Salendo lungo i Gradoni di Chiaia ci si imbatte innanzitutto nei bar e ristoranti dove turisti e autoctoni conversano seduti ai tavolini. Continuando la salita la strada si restringe un po', solo i motorini riescono ad attraversarla con facilità. Fuori alle abitazioni la gente chiacchiera, qualcuno fischietta.

Technological contamination: motorino, clacson. Human presence: persone che parlano, bambino, fischiettio. Animal presence: cane che zampetta.
---
Recorded with:
ASR by NLL APPS
Microphones used:

Recording setup:
STEREO - 48000 Hz - 16 Bit
Url: M4A
---
| # | Image | Title | Marked as | Hz | Bit | Audio recording setup: | Sound | Distance (Km) | |
| --- | --- | --- | --- | --- | --- | --- | --- | --- | --- |
| # | Image | Title | Marked as | Hz | Bit | Audio recording setup: | Sound | Distance (Km) | |
| --- | --- | --- | --- | --- | --- | --- | --- | --- | --- |