Villa dei Vescovi, Luvigliano, Torreglia, PD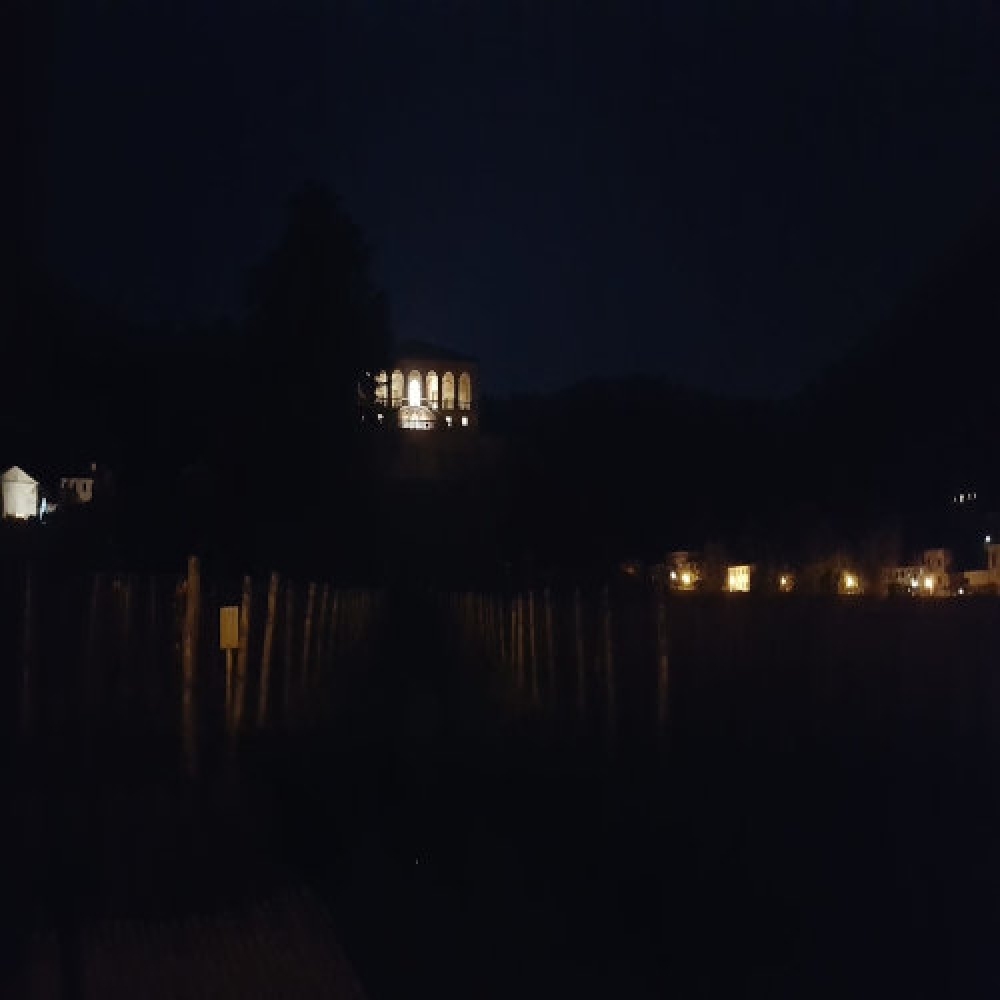 Countryside environment: an external plain autumn ambient recorded in the night 1 month ago in Veneto, 35037, Italia. It was Sunday. Il cielo era very cloudy con drizzle. Human presence.

Villa dei Vescovi è una villa veneta della località di Luvigliano. Costruita nella prima metà del XVI secolo, di chiaro stile rinascimentale, la villa era la residenza estiva dei vescovi padovani. Per la costruzione vi lavorarono sia l'architetto veronese Giovanni Maria Falconetto che il pittore Giulio Romano, allievo di Raffaello. La villa è attualmente monumento nazionale, e dal 2005 è di proprietà dell'associazione FAI.

L'audio è stato registrato all'esterno della villa, durante una silenziosa serata di dicembre. L'unico rumore è quello della leggera pioggia che scendeva quel giorno.

Human presence: people talking in the air.
---
Recorded with:
Smartphone
Microphones used:

Recording setup:
C - 44100 Hz - 16 Bit
preview:
MP3 96bps 44100hZ MONO - gain: no - compressor: no - limiter: no


---
| # | Image | Title | Marked as | Hz | Bit | Audio recording setup: | Sound | Distance (Km) | |
| --- | --- | --- | --- | --- | --- | --- | --- | --- | --- |
| # | Image | Title | Marked as | Hz | Bit | Audio recording setup: | Sound | Distance (Km) | |
| --- | --- | --- | --- | --- | --- | --- | --- | --- | --- |