Vecchio mulino ad acqua a Borghetto, Valeggio sul Mincio, Verona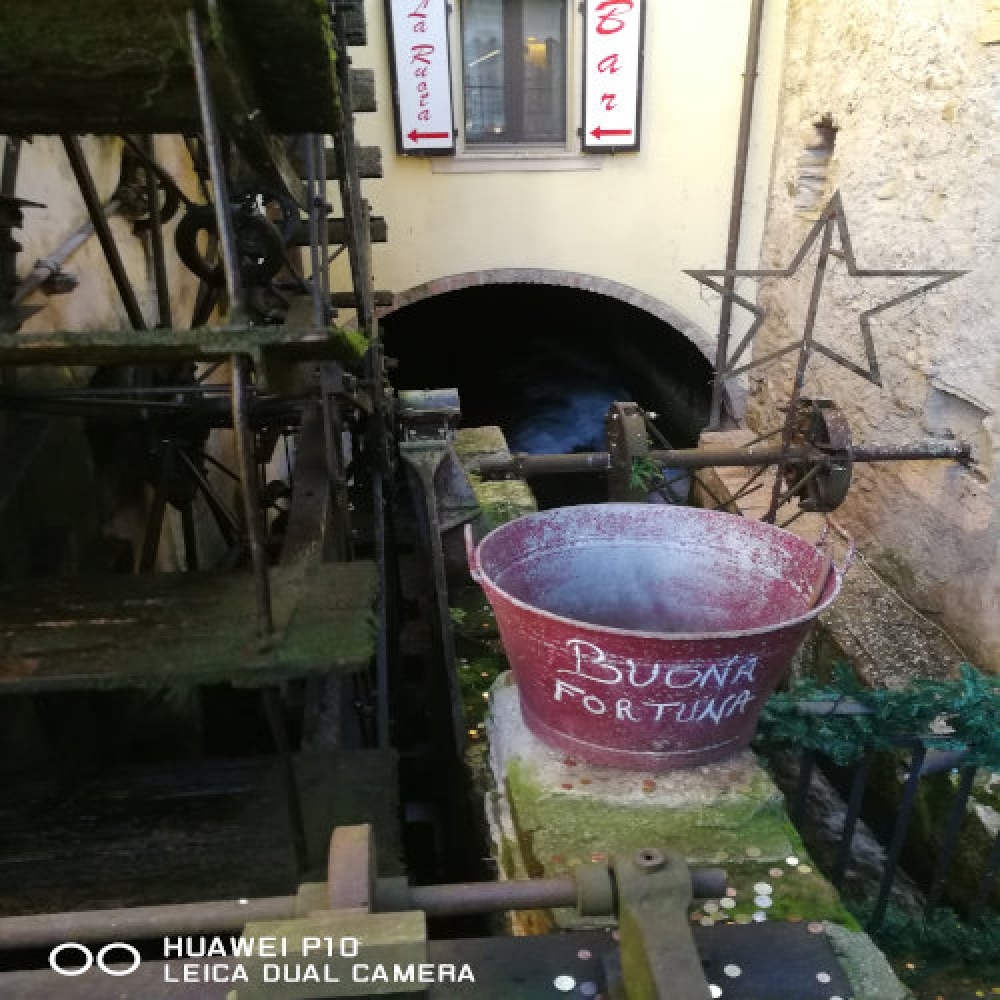 Countryside environment: an external plain winter ambient recorded in the afternoon 6 months ago in Valeggio sul Mincio, Veneto, 37067, Italia. It was Wednesday. Il cielo era clear. Human presence. Animal presence.

Borghetto sul Mincio è un piccolo borgo nei pressi di Valeggio sul Mincio, Verona. Luogo dal grande interesse storico, che inizia con i longobardi, per poi proseguire con le Guerre d'indipendenza italiane, Borghetto è famoso per essere ritenuto una dei borghi più belli d'Italia, per aver preso parte alla trasmissione "Borgo dei borghi", trasmessa dalla Rai nel 2019, e per essere stato scelto come location per il film "Senso", capolavoro del celeberrimo regista italiano Luchino Visconti (1906-1976).

In questo audio è possibile sentire al minuto 1:22 il suono di una moneta; infatti molte persone cercano di gettare un soldo all'interno di un secchio posto vicino al mulino, e spesso il tentativo non va a buon fine.

Human presence: people walking, people talking in the air. Animal presence: dogs. Others environment contaminations: water flowing.
---
Recorded with:
Smartphone
Microphones used:

Recording setup:
C - 44100 Hz - 16 Bit
preview:
MP3 96bps 44100hZ MONO - gain: no - compressor: no - limiter: no


---
| # | Image | Title | Marked as | Hz | Bit | Audio recording setup: | Sound | Distance (Km) | |
| --- | --- | --- | --- | --- | --- | --- | --- | --- | --- |
| # | Image | Title | Marked as | Hz | Bit | Audio recording setup: | Sound | Distance (Km) | |
| --- | --- | --- | --- | --- | --- | --- | --- | --- | --- |