Bar nel sottoportico della Basilica Palladiana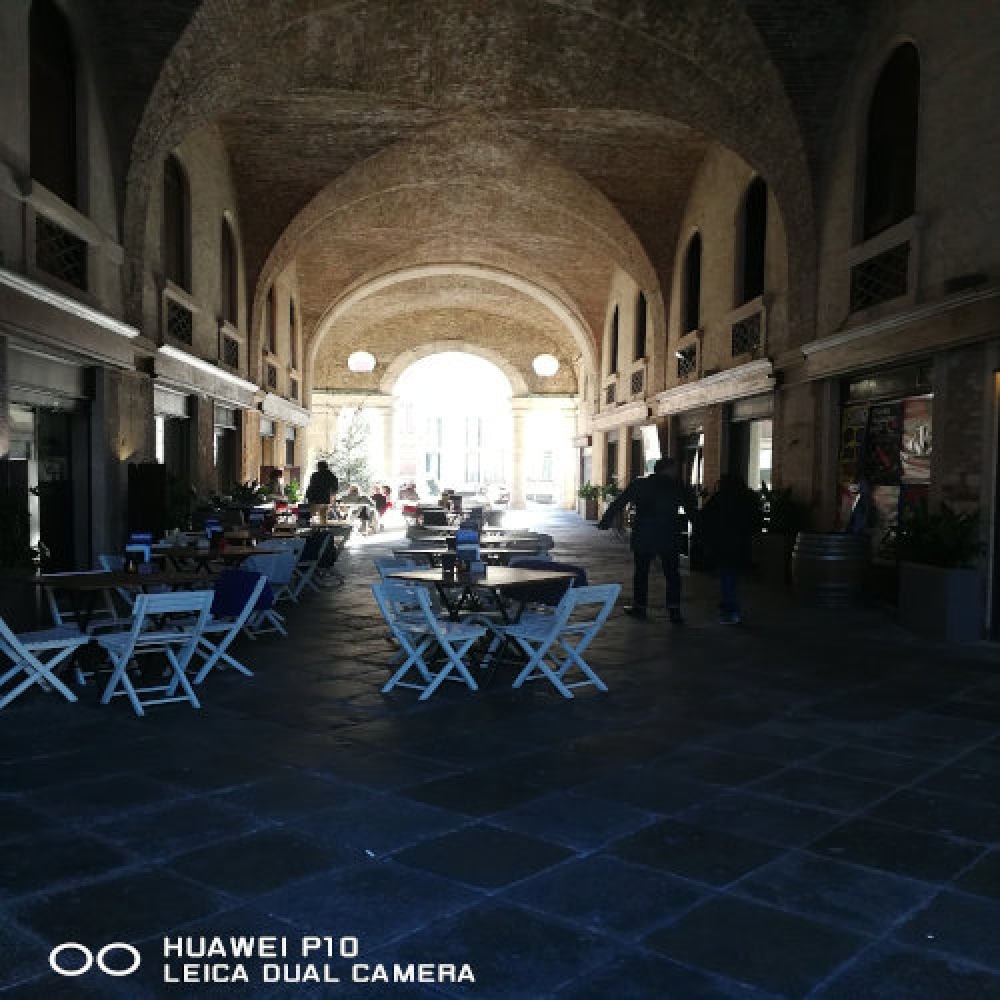 Urban environment: an external plain winter ambient recorded in the morning 1 month ago in Vicenza, Veneto, 36100, Italia. It was Thursday. Il cielo era clear. Technological contamination. Human presence.

Vicenza è una città del Veneto, divenuta patrimonio UNESCO nel 1994 grazie alle innumerevoli opere dell'architetto Andrea Palladio (1508-1580) che la caratterizzano. Questi suoni provengono dal sottoportico della Basilica Palladiana, monumento di grande interesse storico e artistico, un tempo sede delle magistrature vicentine, oggi utilizzato come luogo di esposizione per mostre di vario genere.


Technological contamination: music. Human presence: children talking, people talking in the air, bicycles.
---
Recorded with:
smartphone
Microphones used:

Recording setup:
C - 44100 Hz - 16 Bit
preview:
MP3 96bps 44100hZ MONO - gain: no - compressor: no - limiter: no


---
| # | Image | Title | Marked as | Hz | Bit | Audio recording setup: | Sound | Distance (Km) | |
| --- | --- | --- | --- | --- | --- | --- | --- | --- | --- |
| # | Image | Title | Marked as | Hz | Bit | Audio recording setup: | Sound | Distance (Km) | |
| --- | --- | --- | --- | --- | --- | --- | --- | --- | --- |