Ambiente esterno rudere sul Po con campane di mezzogiorno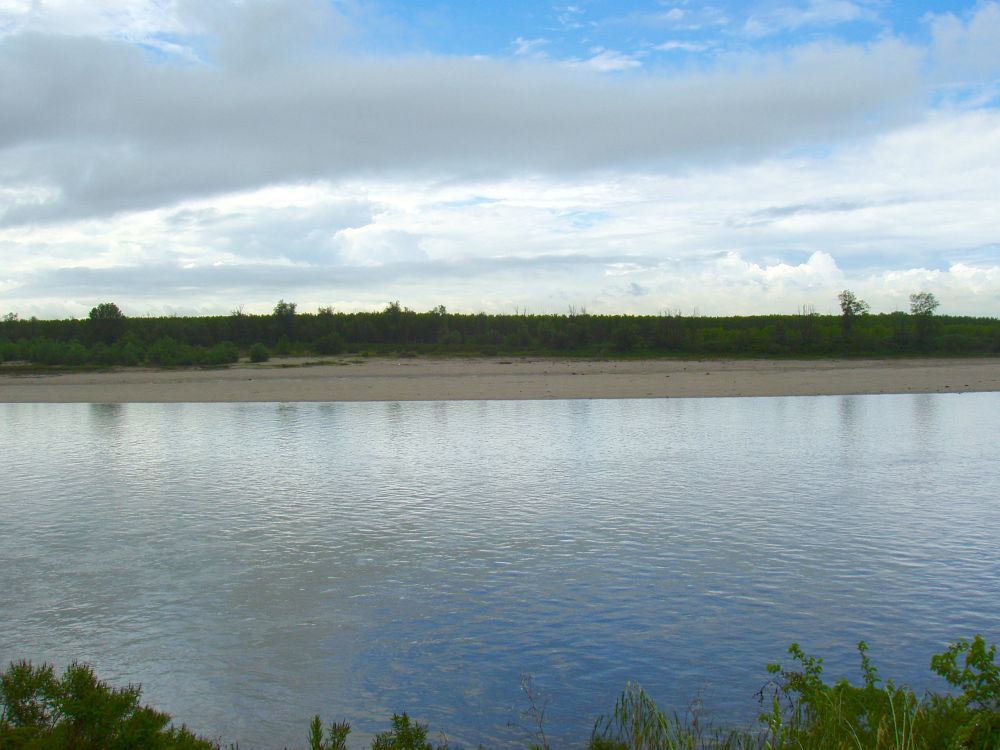 Countryside environment: an external plain spring ambient recorded in the morning 15 anni fa in Lombardia, 46031, Italia. It was Tuesday. Il cielo era clear con light wind. Technological contamination. Animal presence.

Ambiente registrato in tarda mattinata all'esterno del rudere costruito a San Giacomo Po per il film "Centochiodi" di Ermanno Olmi nel giugno 2005.

Giornata ventosa, con uccelli e lontano fondo del vicino ponte sul Po dell'autostrada A22. Folate di vento che muovono le foglie dei vicini pioppi ed il canneto di fronte. Una mosca gira attorno. Appaiono cornacchie. Un paio di persone passano chiacchierando sull'argine. Un barchino passa sul Po. Un furgone e, alle spalle, le campane di mezzogiorno, chiudono la registrazione.

Le immagini sono esattamente la stessa location ma non dello stesso momento. Immagini di Elvis Musicco.

Other meteorological contaminations: gust of wind. Technological contamination: far traffic from highway, midday bells, small boats passing. Animal presence: birds, crows.
---
Recorded with:
Fostex PD-2
Microphones used:
Sony ECM-MS907
Recording setup:
L,R - 48000 Hz - 16 Bit
preview:
MP3 96bps 44100hZ STEREO - gain: no - compressor: no - limiter: no


You have to Log In to free download this preview or to download the high quality soundscape
---
| # | Image | Title | Marked as | Hz | Bit | Audio recording setup: | Sound | Distance (Km) | |
| --- | --- | --- | --- | --- | --- | --- | --- | --- | --- |
| # | Image | Title | Marked as | Hz | Bit | Audio recording setup: | Sound | Distance (Km) | |
| --- | --- | --- | --- | --- | --- | --- | --- | --- | --- |